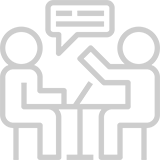 Protecting Our Clients' Business Assets is a Primary Focus of McGarvey PLLC
McGarvey PLLC recognizes the importance of protecting business assets that our clients have worked so hard to build. Contract and business matters including breaches of contract or partnership disputes can erode your interests or devalue a business. Our business litigation attorneys can assess the situation and work to protect your interests, now and into the future.
Our business litigation experts routinely assist and resolve issues involving:
Business Divorces
Breach of Contract
Breach of Fiduciary Duties
Breach of Purchase and Sale Agreement
Legal solutions with your bottom line in mind. Book a consultation today.