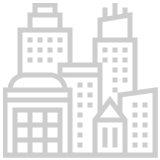 Let's Get the Deal Done. McGarvey PLLC Protects You in Your Transactional Matters.
Qualified real estate attorneys have the knowledge and experience to provide more than just advice — they can review, negotiate, and draft contracts, leases, deeds, and more. We understand the complexity of real estate transactions and the need to protect clients' property before problems develop. Involving competent counsel from the beginning of your transaction can prevent serious and costly issues down the road. McGarvey PLLC provides vital representation when purchasing, selling, or developing real estate in Houston, Galveston, and surrounding areas.
At McGarvey PLLC we keep our client's best interests at the forefront as we provide guidance and support on a variety of matters including:
Commercial Real Estate Purchase & Sale Agreements
Residential Real Estate Purchase & Sale Agreements
For Sale by Owner
Review and Comments on Builder Contracts
Contracts for Deed
Deeds
Affidavits of Heirship
Easements
Declaration of Covenants, Conditions, and Restrictions
Title & Survey Review
Leases

Office/Commercial
Retail
Industrial
Restaurant
Residential
Manufactured home
Ground
Cellular Tower
School
Legal solutions with your bottom line in mind. Book a consultation today.