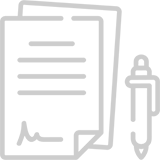 Lender Services
McGarvey's experienced attorneys are adept at advising clients through the landscape of commercial and residential real estate lending and finance transactions. Whether it's a straightforward matter or a highly complex multi-million project each transaction is handled with an eye toward adding the most value to clients.
McGarvey PLLC provides flexibility for sellers who wish to receive stream of income from the sale of their property through seller financing or need assistance recovering the property collateralizing a loan after a borrower default.
Seller Financing
Wrap-Around Mortgages
Non-Judicial Foreclosures (Residential & Commercial)
Legal solutions with your bottom line in mind. Book a consultation today.