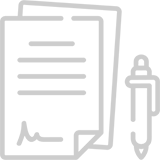 McGarvey PLLC Understands Title Insurance
McGarvey PLLC represents title underwriters and title companies. We have provided comprehensive title insurance defense throughout the state of Texas and have been involved in all aspects of land title litigation.
Our expertise and reputation in the legal industry often has us working with title agents and other attorneys who require assistance in resolving complex title transfer issues.
McGarvey's experience in title insurance litigation gives clients and industry professionals the expertise to navigate complex issues in:
Representing Title Insurance Companies
Defending Bad Faith Lawsuits Against Title Insurance Companies
Reviewing Title Insurance Commitments and Policies
Resolving Title Issues
Claims Involving Superiority of Title and Liens
Title Insurance Coverage Issues
Legal solutions with your bottom line in mind. Book a consultation today.