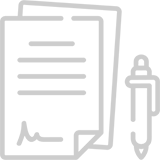 Discover McGarvey PLLC's Extensive Houston Title Insurance Litigation Services
McGarvey PLLC Understands Title Disputes and Title Insurance
McGarvey PLLC represents clients in title insurance litigation matters. We represent title insurance agents, underwriters, and insureds under title insurance policies.
We have provided comprehensive title insurance defense throughout the state of Texas and have been involved in all aspects of land title litigation.
We often work with title agents and other attorneys who require assistance in resolving complex title transfer issues.
Our Title Law Services
McGarvey PLLC''s Title Law Services Include:
Representing title insurance companies
Defending bad faith lawsuits against title insurance companies
Reviewing Title Insurance Commitments and Policies
Resolving Title Issues
Claims involving superiority of title and liens
Title Fraud
Adverse possession
Easements
Mortgage Fraud
Title Insurance Coverage Issues
Legal solutions with your bottom line in mind. Book a consultation today.