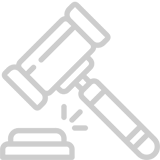 Our Experienced Houston Probate Litigation Lawyers Can Help
McGarvey PLLC Assists Families in Emotionally Charged Probate Matters.
McGarvey PLLC represents parties involved in disputes over wills, trusts, the distribution of assets, guardianships, and other issues that may arise in the probate and guardianship process.
Our Probate Litigation Services
McGarvey PLLC''s Probate Litigation Services Include:
Will Contests
Trust Contests
Undue Influence/Incapacitation Issues
Disputes among Beneficiairies
Breach of Fiduciary Duty
Challenges to Powers of Attorney
Misconduct by Executor
Legal solutions with your bottom line in mind. Book a consultation today.