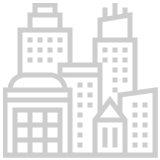 Our Experienced Houston Real Estate Litigation Lawyers Can Help
The attorneys at McGarvey PLLC possess a deep understanding of the laws and challenges surrounding real estate disputes and litigation. Should you be involved in a real estate dispute, McGarvey PLLC's goal is to resolve the matter as quickly and economically as possible. When able, we focus on collaborative solutions and not a rush to the courtroom. But we are prepared to litigate and preserve your rights when needed. We will use our deep knowledge and experience in the courtroom to your advantage.
Our Real Estate Litigation Experts Can Assist With:
Title Disputes
Boundary Disputes
Adverse Possession Issues
Easement Disputes
Fraudulent Transactions
Forged Deeds
Quiet Title Actions
Commercial Landlord/Tenant Disputes
Partition of Property
Property Owner's Associations
Deed Restriction Enforcement
Failure to Disclose
Enforcement of Specific Performance
Legal solutions with your bottom line in mind. Book a consultation today.