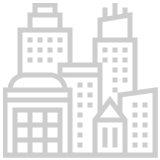 Our Experienced Houston Real Estate Lawyers Can Help
The attorneys at McGarvey PLLC possess a deep understanding of the laws and challenges surrounding real estate transactions and disputes. Careful analysis is applied to routine or complex real estate transactions to ensure clients' rights are protected and the risks of future disputes are minimized.
Our attorneys work with commercial and individual clients on varying real estate transactions, including purchase & sales agreements, leases, title examinations, and title insurance policies.
Should you be involved in a real estate dispute, the attorneys at McGarvey PLLC will always aim to settle the case to avoid the costs associated with proceeding to litigation. However, if strategic negotiation cannot settle the dispute, our attorneys are prepared to litigate. We will use our deep knowledge and experience in the courtroom to your advantage.
Our Real Estate Legal Services
The attorneys at McGarvey PLLC can assist with:
Purchase and Sale Agreements for Commercial Real Estate
Purchase and Sale Agreements for Residential Real Estate
Breach of a Contract
Enforcement of Contracts
Boundary Disputes
Fraud
Forged Deeds and Undoing Fraudulent Deeds
Mortgage Fraud
Collections
Commercial Evictions
Construction Disputes
Financing Disputes
Lease Disputes
Partnership Disputes
Quiet Title Actions
Legal solutions with your bottom line in mind. Book a consultation today.